Press release
3 December 2019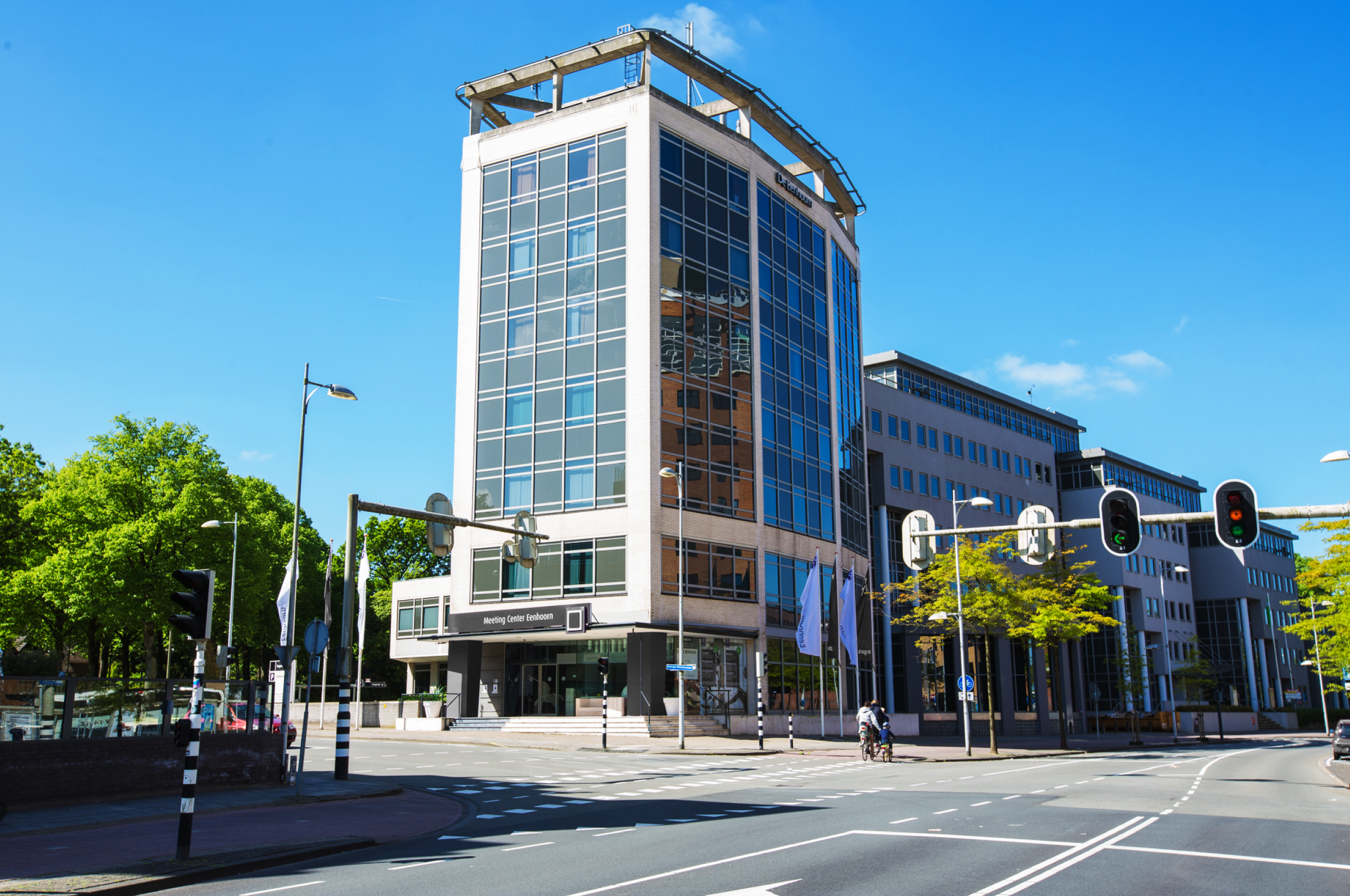 Barchman Wuytierslaan - Amersfoort
Profound extends long-term with Eenhoorn Meeting Center Amersfoort.
The lease of the object on the Barchman Wuytierslaan (near Amersfoort Central Station) has recently been long-term extended. The entire building has an area of approximately 9,000 sqm. Approximately 4,000 sqm and 114 parking spaces are rented by Eenhoorn Meeting Center, part of Regardz Hospitality Group B.V..
Eenhoorn Meeting Center has been a tenant for many years and utilizes the object for the facilitation of meeting and conference rooms. The parent company Regardz Hospitality Group is located here as well.
The building is furnished as a high-quality location for meetings with several large and small meeting rooms, a restaurant and a coffee & sandwiches counter. There is a parking deck which is exclusively used by and for guests and customers of Eenhoorn Meeting Center.
Various activities are being carried out at the moment to increase sustainability, through sophisticated planning and close consultation between various parties involved, the work has no influence on the activities of Eenhoorn Meeting Center.
"The Eenhoorn Meeting Center has been located in this building for a long time and we are very pleased that this will remain unchanged in coming years. Especially because we have been given the opportunity to significantly improve the building together with the landlord and to improve sustainability."
Michiel Heilijgers, financial director, Regardz Hospitality Group
"Due to the central location of the object and the accessibility by public transport and by car, we believe that Eenhoorn Meeting Center is a perfect fit for this building. Given the many years of pleasant cooperation with Regardz, we are pleased that the agreement has recently been extended for a long time. Partly due to the transaction with Eenhoorn Meeting Center and with various other office users recently, the object has been very satisfyingly fully rented."
Rick Verstappen, Head of Asset Management, Profound Asset Management
Eenhoorn Meeting Center was advised on this transaction by PITH Makelaars, Ans de Wijn Bedrijfshuisvesting advised the landlord. Profound Asset Management is responsible for the fund & asset management and initiated the transaction on behalf of the landlord.